About ▶ How our service operates - the volunteer view
We get over 3,000 online applications for volunteer roles every year and have 200 informal meetings with potential volunteers. Overall, 500 volunteers go on to start volunteering thanks to our work

About 160 organisations use us to recruit for 350 roles all over Gloucestershire.
Here's the typical processes involved in finding, applying for and starting volunteering.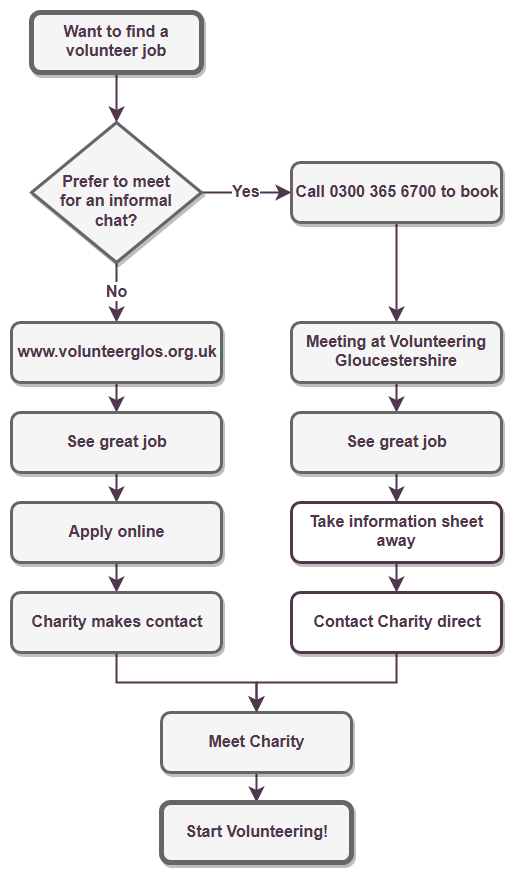 We feel strongly that people offering to volunteer deserve a great service. We ask that normally recruiters respond to applications within 7 days and suggest that potential volunteers chase up after 14. We send out a follow-up email to volunteers after about 18 days to check that everything is on-track. Doing this has helped with communications issues such as emails ending up in a "spam" folder.

We also check with both recruiters and volunteers at four months to help us know how many volunteers we have successfully placed.
Start your journey now!